Developing Markets for
Third Sector Providers
---
The public sector in Scotland spends £10 billion annually on goods and services and Ready for Business works with commissioners and buyers to encourage the adoption of social value in public procurement and to increase the share of these services that the third sector delivers. We do this in a number of ways including promotion of the Public Social Partnership model, Community Benefit Clauses and the delivery of social value through the Commissioning process.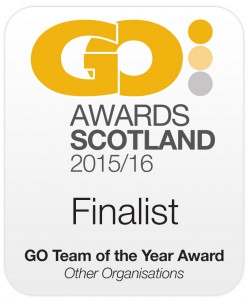 Our unique combination of fully funded consultancy support, workshops and online resources means that we can provide accessible, responsive, tailored support from a range of experts to the Public Sector.
Our engagement events and Partners for Change programme support dialogue and improve understanding between the Public Sector and the Third Sector with a focus achievable actions and outcomes.
We also provide a brokerage service through which we bring public sector buyers, private sector contractors and third sector providers together to identify opportunities for collaboration and sub-contracting.
Our work forms a key part of the Scottish Government support strategy for the third sector and complements other initiatives and activities including the requirements of the Procurement Reform Act.
Ready for Business is a third sector led consortium composed of Ready for Business LLP, KPMG, Social Value Lab, Sustainable Procurement Ltd and MacRoberts LLP. Read more >
---