Developing Markets for
Third Sector Providers
---
The Developing Markets Programme (DMP) has now formally come to a close as of 19TH May 2018. DMP began in 2011 and has sought to provide a level of specialist knowledge and practical support to public sector bodies in Scotland with their commissioning, procurement, community benefit and wider engagement with the third sector.

This site will, for the time being, remain inactive – although the RfB SE Register and the weekly tender updates – will continue to be administered via the P4P website
The public sector in Scotland spends £10 billion annually on goods and services and Ready for Business works with commissioners and buyers to encourage the adoption of social value in public procurement and to increase the share of these services that the third sector delivers.
We do this in a number of ways including promotion of the Public Social Partnership model and facilitating engagement with Supported Business and Social Enterprises.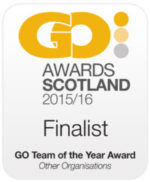 Our unique combination of funded consultancy support and online resources means that we can provide accessible, responsive, tailored support from a range of experts to the including third sector support agencies, procurement specialists and procurement lawyers.
Our work forms a key part of the Scottish Government support strategy for the third sector and complements other initiatives and activities including the requirements of the Procurement Reform (Scotland) Act.
Ready for Business is a third sector led partnership composed of Ready for Business LLP, Sustainable Procurement Ltd and MacRoberts LLP
---